Highlights and News
The West Virginia Chesapeake Bay Partnership is proud of the ongoing efforts our stakeholders are involved in to clean up our local waterways and the Bay. Here you will find a range of useful, engaging, and hopeful stories about our work, and conservation issues in the forefront. Please check back often as we showcase our efforts.
---
WV Chesapeake Bay Program Quarterly Newsletter
Want to stay up to date with our news?
Sign up for our Newsletter and view our newsletter archives
HERE
---
Conservation Reserve Enhancement Program (CREP)
The Conservation Reserve Enhancement Program (CREP)
is a part of the Conservation Reserve Program (CRP) the country's largest private-land conservation program. Administered by the Farm Service Agency (FSA) CREP targets specific State or nationally significant conservation concerns, and federal funds are supplemented with non-federal funds to address those concerns. In exchange for removing environmentally sensitive land from production and establishing permanent resource conserving plant species, farmers and ranchers are paid an annual rental rate along with other federal and non-federal incentives as applicable per each CREP agreement. Participation is voluntary, and the contract period is typically 10-15 years.
For more infromation please look
HERE
---
Sleepy Creek collaboration protects farmland and prevents erosion, pollutants in stream
A streambank restoration project on farmland along Sleepy Creek, near Berkeley Springs in Morgan County, was completed in October of 2020 and will prevent future erosion and loss of trees, as well as tons of sediment and pollutants from washing downstream.

Sleepy Creek is within the Chesapeake Bay watershed.

The project was a team effort involving the West Virginia Conservation Agency, the West Virginia Department of Environmental Protection, the Sleepy Creek Watershed Association, the Eastern Panhandle Conservation District and the Chesapeake Bay Program.
---
It's time to celebrate the one year anniversary of the adoption of the Potomac Basin Comprehensive Water Resources Plan! Thank you for your continued interest in the development and implementation of the plan.
Over the past year, we've been busy implementing your recommendations. Work on 80% of the milestones has begun. Almost 8% of the milestones are already complete. Please keep in touch with your organization's activities that support the plan's goals.

The plan web page contains the final plan document, a PowerPoint presentation, quick access one-pagers and handouts about the plan, and a year one status update. Please update your web pages to link to this site - that way you're viewers will be connected to the latest and greatest documents. Also, let us know if you're interested in having an ICPRB staff member present to your group about the plan or if you're aware of other outreach opportunities.
We look forward to continuing to work with you on the plan's implementation. Next year, we anticipate having workshops to develop an inventory of roles, responsibilities, and authorities in the basin related to water quality, water use and availability, ecological health, and human land use. Stakeholder participation in these events will be essential. Look for additional information in the coming months.
---
WVDA is Leading the Way in Cleaning Up Major East Coast Watershed
---
Bay Barometer shows measured progress in Chesapeake health, restoration
"
Our annual report on environmental health and restoration in the Chesapeake Bay watershed shows we have reached - and in some cases, surpassed - the halfway mark toward half a dozen of the commitments built into the Chesapeake Bay Watershed Agreement. In the face of risks posed by land use changes and political uncertainty, our partnership has renewed its emphasis on engaging landowners and local governments in achieving our vision of a sustainable watershed. We stand with federal agencies, states, academic institutions and nongovernmental organizations in a united front against risks and threats.
"
Please click the link below the picutre for the full article on the Chesapeake Bay Program's website. http://www.chesapeakebay.net/blog/post/bay_barometer_shows_measured_progress_in_chesapeake_health_restoration
---
Brook trout play a critical role in the Chesapeake Bay watershed, but without cool, clean water, the fish cannot survive. Working in headwater states, Chesapeake Bay Program partners are promoting land conservation and habitat restoration as ways to clean up local waterways and conserve the iconic species
https://www.chesapeakebay.net/news/blog/from_the_field_linking_land_and_water_in_brook_trout_conservation
---
Restoration Spotlight: Generations of Conservation on a West Virginia Family Farm
http://www.chesapeakebay.net/blog/post/restoration_spotlight_generations_of_conservation_on_west_virginia_family_f
---
---
New Regional Moorefield Wastewater Treatment Plant Is Online!
http://www.chesapeakebay.net/videos/clip/restoration_spotlight_wastewater_overhal_will_cut_pollution_in_west_virgini
---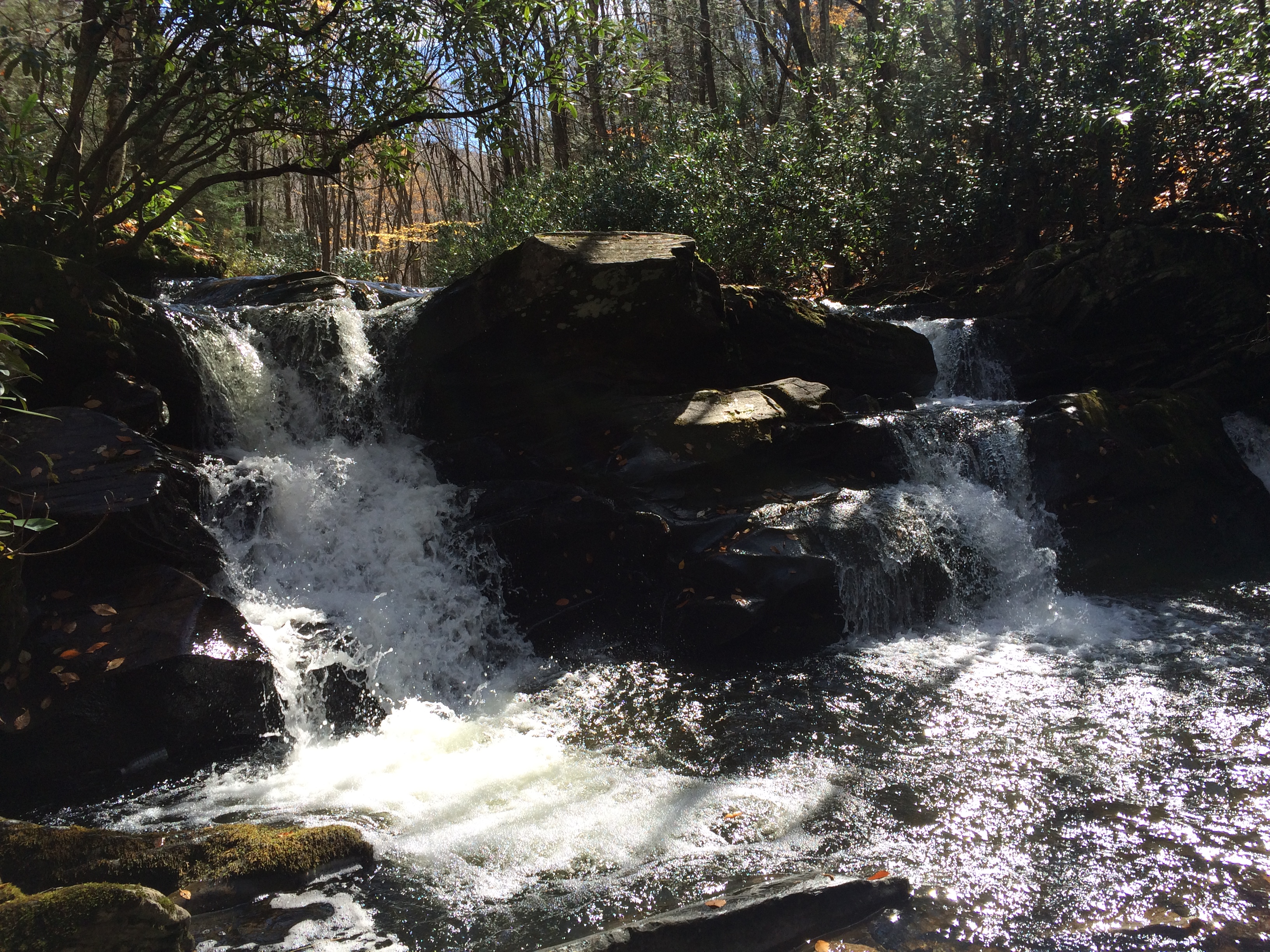 What does it take to restore and protect the Chesapeake Bay? For three decades, the Chesapeake Bay Program partnership has done just that. Watch this video to learn more about the Bay Program's work to collect scientific data, restore vital habitats, monitor iconic fisheries and study our environmental impacts, while sharing information and connecting communities with rivers and streams.
http://www.chesapeakebay.net/videos/clip/psa_chesapeake_bay